Financing Questions?
Call Jeff: (847) 897-1771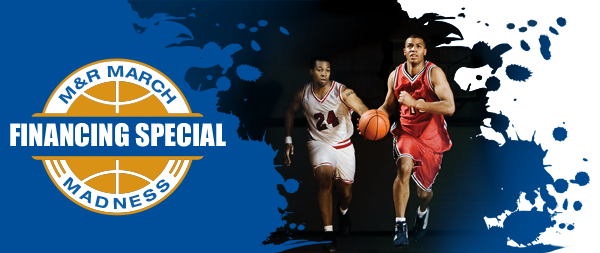 MAKE
NO PAYMENTS
FOR
90 DAYS!
M&R and Beacon Funding joined up to make the best financing team, so you can make acquiring your next piece of screen printing equipment a slam dunk. Having the best equipment on the market, low prices, and unbeatable financing options on your side, you're a triple threat to your competition.

You better start sprinting, this M&R March Madness Financing Special won't last long!
-Special Ends 4/3/16
Take A Look At Your Starting Lineup*

M&R EQUIPMENT ALL-STARS
Also available in the following models:
Also available in the following models:
Introducing the M&R Financing Perks program




Perks Only for M&R Financing Customers
Earn a Visa Prepaid Card When You Finance
Financing Questions?

Jeff Mansfield

Equipment Questions?

Tolga Efendi
*To qualify for this financing special, a complete application package must be submitted by 04/03/2016. MSRP includes freight or install charges. Taxes not included. Prices quoted are based on 60-month terms with a 10% end-lease purchase option. All transactions subject to written credit approval and a full financial information package. A down payment, increased monthly payment, security deposit, and/or shortened term may be required based on time-in-business and credit quality. Payments may be higher for companies with less than 2 years-time in business. Other creative and flexible financing structures are also available. Transactions less than or equal to $25,000 qualify for $100 incentive; transactions $25,000-$50,000 qualify for $200 incentive; transactions of $50,000 or greater qualify for $300 incentive. Only one incentive per relationship.
Beacon Funding Corporation • 3400 Dundee Rd, Northbrook, IL 60062 US • 847-897-2484